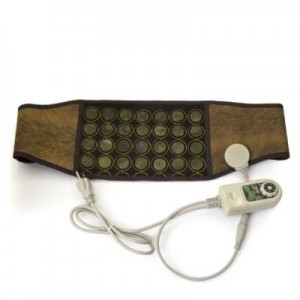 Jade Far Infrared Bio Mat & Belt
1. Relief for minor muscle and joint pain and stiffness.
2. Relief for joint pain associated with arthritis.
3. Relief for muscle spasms.
4. Relief for minor sprains and strains.
5. Relief for minor muscular back pain.
6. Increases local circulation.
7. Helps muscles relax.
8. Utilizes negative ions to help relieve stress and boost energy.