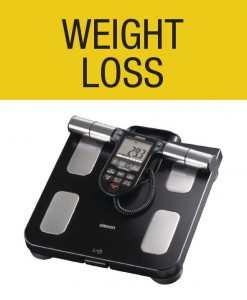 Are you tired of being FAT?
Take Shape for Life!
Take Shape for Life is a successful weight loss program that is based upon 2 logical concepts that actually work, and it does work, and it works quickly.
Concept 1: When we skip meals or go for long periods of time between meals, our bodies think we are starving and start storing FAT.
However, once we start eating consistently every 2-3 hours, our bodies know we are NOT starving and stop storing this fat.
So, the first concept of Take Shape for Life is a concept for general weight management as well, and is eating something every 2-3 hours, which in itself stops additional fat storage and further weight gain.
Concept 2: If we are not happy with our current weight and want to burn off some, or all of our existing stored fat, Take Shape for Life has a program that will do exactly that with their fat burning "5 & 1" program.
This program requires eating 6 meals per day (every 2-3 hours), with 5 of those meals being Medifast Meals and just one regular meal of your own creation.
The program is doctor created and recommended.
The Medifast Meals are filled with the vitamins and minerals necessary to meet all of our daily nutritional needs, but lack calorie content, which forces our bodies into a ketone state where it's forced to burn off our existing stored fat for energy.
Then…once you've burned your existing fat and reached your weight goal…it's back to Concept 1 to maintain it.
Losing weight is a major factor along our journeys toward Optimal Health and bringing our bodies back into a state of homeostasis.
Utilizing the personalized support of a Health Coach, and the clinically proven *Medifast Meals, the Take Shape For Life program gives you the resources and skills you need to live, and lose weight quickly and safely, hence changing your entire life by:

Increasing your energy levels

Improving your confidence

Lowering your risk of disease

Increasing your physical fitness

Having a happier outlook on life
* Medifast Meals are all inclusive and aside from the 1 meal of your own, do not require the addition of regular foods to the meals, as other similar weight loss programs do.
These meals include, soups, shakes, puddings, cereals, oatmeal's, bars, snacks and a huge assortment of other items that you personally get to choose….AND in all honesty these meals are do-able, for their purpose and short time use. They are not like the similar weight loss program's foods where the meals are barely tolerable.
On a personal note this plan took me down a whopping 26 lbs in one month!